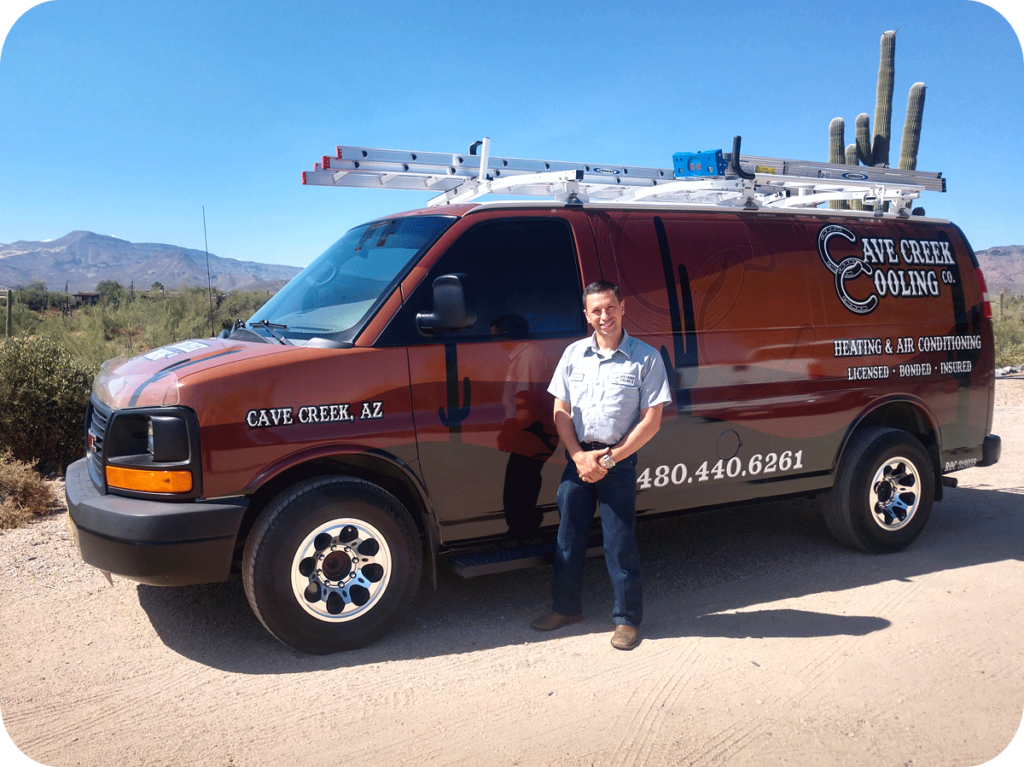 About Us
Cave Creek Cooling Company was founded in 2018 by Michael De Gennaro. Building on extensive training and skills acquired throughout his 20 years in the HVAC service industry, Michael offers the highest quality services. He is a skilled tradesman, and was recognized as Technician of the Year for three years in a row by one of the top HVAC companies in the valley. Michael is a firm believer in providing honest, reliable services to his customers. He believes in repairing a system over complete replacement, and has saved many customers thousands of dollars with his second opinion diagnostics. Michael uses only the highest quality parts and offers competitive rates for all of his services.
Our Services
To boost the efficiency and increase the lifespan of your HVAC system, we offer a variety of maintenance plans. These maintenance plans are designed to fit any budget, and also come with added perks like discounts on parts and repair services. In addition to diagnostics, repairs, system maintenance and second opinion services, Cave Creek Cooling Company is proud to offer air conditioning home inspections, installation of air purification systems, and many other services related to your furnace or air conditioner, including WiFi thermostat programming.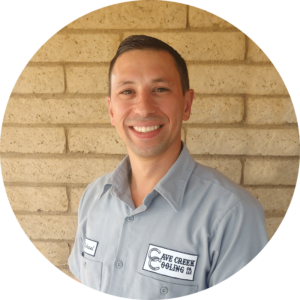 Chase Toedter joined the Cave Creek Cooling team in 2022. With more than 15 years of experience in the HVAC service and plumbing repair industries, he brings a wealth of knowledge to the table. His years in the field have included both residential and commercial service, and he takes great pride in his workmanship. Specialties include walk-in wine coolers, heat pumps, ground source heating, radiant tube heaters, oil furnaces, steam and water boilers, in-floor heating, mini-splits, ice machines, PTAC units, and numerous other types of heating and cooling systems.